Dr. Pravin Govardhane
MBBS, MS (GEN.SURGERY), DNB (UROLOGY)
Dr. Pravin Govardhane - Urologist
Dr. Pravin Govardhane is Consultant Urologist and Transplant Surgeon practicing at Apollo Hospital, Nashik for 3 years. He is expert in managing stone disease and prostate by minimally invasive urology (Mini PCNL, RIRS, Bipolar TURP, Laser prostatectomy).
He had tremendous experience of managing complicated urology and general surgical cases at Raipur being only government tertiary referral center in Chhattisgarh. After post graduation, he has worked as Senior Resident doctor at prestigious Goa Medical College, which is the oldest medical college in Asia. He was part of the team for the first renal transplantation in Goa Medical College.
He had good experience in renal transplantation and minimally invasive surgery (Laparoscopy and Robotic surgery). He has worked in a renal transplant unit at Apollo hospital Hyderabad with Dr. K Subramanyam which is a high-volume center for renal transplant.
EDUCATION
1997:

SSC, Janata Vidyalaya, Igatpuri, Nashik

1999: HSC, KTHM College, Nashik

1999-2003: MBBS, Rajiv Gandhi Medical College, Thane, Maharashtra

2007-2010: MS (General Surgery) Pt. Jawaharlal Nehru Memorial Medical College, Raipur

2012-2015: DNB Superspeciality (Genitourinary surgery/ Urology) Apollo Hospital, Hyderabad
EXPERIENCE
SEPT 2010 – NOV 2011:

Senior Resident in Urology department at Goa Medical College, Bambolim, Goa, India

2012 – 2015: Senior Resident Doctor at Apollo Health City, Hyderabad, India

JUNE 2015 – JULY 2016: Junior Consultant/ Urologist at Hyderabad Kidney and Laparoscopic Center, Hyderabad, India
---
PROFESSIONAL POSITION
2016- till Date: Consultant Urologist, Andrologist and Transplant Surgeon at Apollo Hospital, Nashik
SOCIETIES / MEMBERSHIPS
Urological Society of India (USI)
Indian Medical Association (IMA)
Nashik Urological Society (NUS)
Nashik Surgical Society (NSS)
International Society of Reconstructive Urology (ISORU)
PUBLICATIONS
"Penile Fractures – Tertiary Referral Center Experience and a Review of the Literature" in Uro Today International Journal, Volume 5 – August 2012
"Giant Liposarcoma of the spermatic cord- a rare entity" in Apollo Medicine, March 2013, Vol 10, Issue 1
"Melanotic Schwannoma of the adrenal gland – a rare entity" " in Apollo Medicine, March 2013, Vol 10, Issue 1
COMPLEX CASES PERFORMED IN APOLLO HOSPITAL NASHIK
Endoscopic Transurethral resection in saline (TURis) for huge prostatomegaly (180GM) in a High-risk patient (Cardiac contractility EF -30-35%)
Radical Nephrectomy and IVC thrombectomy in Renal Cell Carcinoma of Right kidney
MINIPERC in the solitary kidney with upper pole infundibulotomy
TOT (Trans obturatortape) placement, colpocleisisand posterior perineorraphyin failed laparoscopic sacrocolpopexypatient
Drainage of emphysematous prostatic abscess in a young patient.
Lithotripsy and extraction of prostatic urethra diverticular calculi in a patient with augmented urinary bladder and solitary functioning left kidney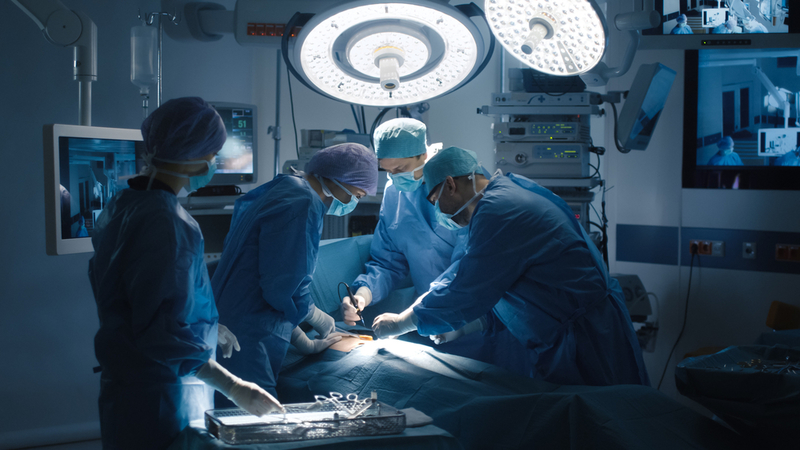 PAPER PRESENTATIONS IN VARIOUS CONFERENCES
PAPER PRESENTATION"CLINICAL STUDY OF TRAUMATIC PERFORATION OF HOLLOW VISCUS IN ABDOMEN" AT C.G.ASICON 2010, BHILLAI
PODIUM PAPER PRESENTATION ON "PROSPECTIVE STUDY OF IMPACT OF MINIMALLY INVASIVE MANAGEMENT OF EMPHYSEMATOUS PYELONEPHRITIS IN SAVING RENAL UNITS" CONDUCTED AT GOA MEDICAL COLLEGE IN WZ-USICON 2011, GOA
MODERATED POSTER PRESENTATION ON "IMPACT OF MINIMALLY INVASIVE MANAGEMENT OF EMPHYSEMATOUS PYELONEPHRITIS IN SAVING RENAL UNITS"- USICON 2012, BANGLORE
PODIUM PAPER PRESENTATION ON "ROBOTIC SURGERY-INITIAL EXPERIENCE" at APSOGUS 2012, NELLORE
PODIUM PAPER PRESENTATION ON "ROLE OF TUNICA VAGINAL FLAP IN HYPOSPADIAS REPAIR" AT USICON 2013, PUNE
MODERATED POSTER ON "GIANT LIPOSARCOMA OF THE SPERMATIC CORD" at USICON 2013, PUNE
MODERATED POSTER ON "MELANOTIC SCHWANNOMA OF THE ADRENAL GLAND – A RARE ENTITY/DIAGNOSTIC DILEMMA" AT USICON 2013, PUNE
PODIUM PAPER PRESENTATION "ROLE OF PENILE PROSTHESIS IN ERECTILE DYSFUNCTION"at SZUSICON 2013
PODIUM PAPER PRESENTATION "LONG TERM OUTCOME OF THE TENSION FREE VAGINAL TAPE SURGERY IN FEMALE URINARY INCONTINENCE- A 5 YEAR FOLLOW-UP" ATUSICON 2014, DELHI
MODERATED POSTER ON "ISOLATED CONDYLOMA ACUMINATA OF URETER- A RARE ENTITY "at SZUSICON 2014, KOCHI
WORKSHOPS ATTENDED
Live operative workshop on urethroplasty, at Preethi urology hospital, Hyderabad on 25/11/2012
Urolaser 2013, RIRS and MINIPERC workshop at Preethi urology hospital, Hyderabad on 06/10/2013
International CME and workshop uro-oncology at Kamineni Hospital, Hyderabad on 20/10/2013
USICON 2014 on 29th January – 2nd Feb 2014held at Delhi. Preconference workshop
Uro-lap 2015 at Preethi urology hospital, Hyderabad on 04/01/2015
Live operative workshop on RIRS at Preethi urology hospital, Hyderabad on 4/10/15
Live operative workshop on upper tract endourology at PTI Chandigarh on 9 and 10 Oct 2015
Live operative workshop on 'percutaneous nephrolithotomy micro-ultraminimal-mini-mega" at AINU, Hyderabad on 27th Feb 2016
Workshop on a urodynamic study at Apollo medical college at Hyderabad