Dr. Pravin Govardhane - Best Urologist
Dr. Pravin Govardhane is highly experienced, skilled and award-winning Urologist having more than 16 years of remarkable experience. He is the Best Urologist in Nashik, working as consultant Urologist and Transplant Surgeon at Apollo Hospital, Nashik since last 3 years. He is an expert in managing stone disease as well as prostate disease through minimally invasive urology (Mini PCNL, RIRS, Bipolar TURP, Laser prostatectomy) and has gathered vast experience in this field. Also, he has great experience of managing complicated urology and general surgical cases at Raipur which is only government tertiary referral centre in Chhattisgarh. After post-graduation, he has worked as Senior Resident doctor at prestigious Goa Medical College, which is the oldest medical college in Asia. He was part of the team for the first renal transplantation in Goa Medical College.
Educational Experience:
1997: SSC, Janata Vidyalaya, Igatpuri, Nashik
1999: HSC, KTHM College, Nashik
1999-2003: MBBS, Rajiv Gandhi Medical College, Thane, Maharashtra
2007-2010: MS (General Surgery) Pt. Jawaharlal Nehru Memorial Medical College, Raipur
2012-2015: DNB Superspeciality (Genitourinary surgery/ Urology) Apollo Hospital, Hyderabad
Work Experience:
SEPT 2010 – NOV 2011: Senior Resident in Urology department at Goa Medical College, Bambolim, Goa, India
2012 – 2015: Senior Resident Doctor at Apollo Health City, Hyderabad, India
JUNE 2015 – JULY 2016: Junior Consultant/ Urologist at Hyderabad Kidney and Laparoscopic Center, Hyderabad, India
Memberships:
Urological Society of India (USI)
Indian Medical Association (IMA)
Nashik Urological Society (NUS)
Nashik Surgical Society (NSS)
International Society of Reconstructive Urology (ISORU)
Publications in National & International Journals:
"Penile Fractures – Tertiary Referral Center Experience and a Review of the Literature" in Uro Today International Journal, Volume 5 – August 2012
"Giant Liposarcoma of the spermatic cord- a rare entity" in Apollo Medicine, March 2013, Vol 10, Issue 1
"Melanotic Schwannoma of the adrenal gland – a rare entity" in Apollo Medicine, March 2013, Vol 10, Issue 1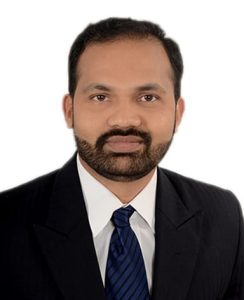 What Patient's Says About Doctor
A Wonderful Doctor – Dr. Pravin Govardhane
To earn the title "Doctor",  is an honor it is true. The fruition of a life long dream achieved by just a few. It's a journey that has brought you, to this time and to this place. Where you can make a difference with each change that you face.  But the wisdom you acquired each step along the way. It is not that defines you as you travel through each day. For knowledge in and of itself is only just a part… The thing that makes you special, is your kind and gentle heart. And when a Doctor cares as much as you "sincerely " do,  the word becomes a better place.  No doubt because of you!!
With Best Wishes
From
Mr. & Mrs. Patil
दि २२/०६/१६
अपोलो हॉस्पिटल नाशिक मधील पेशंट म्हणून आलेला अनुभव – अभिप्राय
या हॉस्पिटल मध्ये अतिशय स्वच्छता आहे. पेशंटसाठी असलेल्या स्वतंत्ररूममध्ये सर्व प्राथमिक सुविधा आहेत. परप्रांतीय सर्व सेवाधारी नर्सेस सुस्वभावी व तत्पर सेवा देणाऱ्या आहेत. वारंवार व्हिसिट देणारे डॉक्टर्स आपुलकीने प्रकृतीविषयी विचारपूस करतात. पेशंटच्या रूमची व स्वच्छतेची सतत काळजी घेणारे कर्मचारी, वेळीच चहापाणी व नाश्ता देणारे कर्मचारी, पेशंटची खाण्यापिण्याबाबत (जेवनाबाबत) काळजी घेणारे आहारतज्ज्ञ तसेच दररोज पेशंटची तब्येतीविषयी आस्थेने विचारपूस करणारे वैदयकिय अधीक्षक श्री डॉ. डी. बी. पाटील या सर्वांच्या सहकार्यामुळे ऑपरेशन नंतर होणाऱ्या वेदनाही जाणवत नाहीत.
डॉ. गोवर्धने यांनी दिलेली ट्रीटमेंट व त्यांचे पेशंटशी असलेले सोहादर्ये संबंध अतिशय भावुक व अविस्मरणीय आहेत.
धन्यवाद अपोलो स्टाफ
Commonly Asked Questions About Urologist
Urologist is physician which focuses on diagnosing and treatment of disorders of urinary tract. He also focus on treatment of disorders of male reproductive system.
Most common causes of urinary system problems are – ageing, sickness or any type of injury in urinary system. With increasing age, there are certain changes that occur in kidney structure and therefore it looses its ability to remove waste products from blood. It may lead to urinary disorders. Sometimes muscles of bladder and urethra are not tighten enough to empty bladder completely. Reduced strength of sphincter and pelvis muscles may lead to incontinence.
Urologists are best trained to treat any condition involving the urinary tract and the male reproductive system. Other healthcare professionals may be involved in your care-a urologist may work with an oncologist to treat prostate cancer, or with a gynecologist to treat pelvic pain in women. You should consult with a urologist if you observe blood in the urine, pain during urination, unable to urinate or burning with urination. 
Urologist perform ultrasound imaging test to examine the kidneys, the bladder, the prostate and the testicles. It helps the urologist diagnose many conditions such as tumours, cysts, stones, kidney enlargement and abnormal movement of the bladder and urethra.
There are many reasons for a women to visit a urologist. Some women have problem in bladder, urinary tract and pelvic organ prolapse. Urogynecologist can help them better way. Common female urology problem treated by urologist include urinary tract infections, bladder control problems, fallen bladder, and painful bladder syndrome.
Urologist perform following procedure for treatment
Cystoscopy: Cystoscopy uses a cystoscope to look inside the urethra and bladder.
Ureteroscopy: Ureteroscopy uses a ureteroscope to look inside the ureters and kidneys.
Kidneys.
Ureters.
Bladder.
Cystoscopy.
Ureteroscopy.